Age: 10 Years
Taxes: $806.00
Schools: Mountain Home
Population: 10,000
2 miles to Lake Norfork

---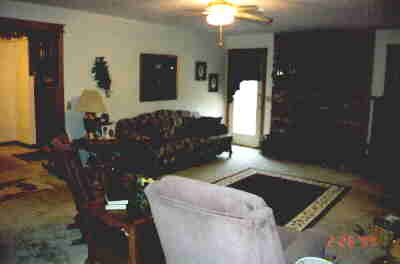 This is the view of the 16'6 X 22' living room from the front door, with the formal dining room to your left.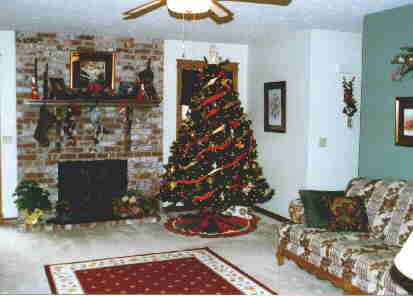 This is the other view of the living room, showing the fireplace and hallway to master bedroom, when the furniture had been rearranged, yet again!.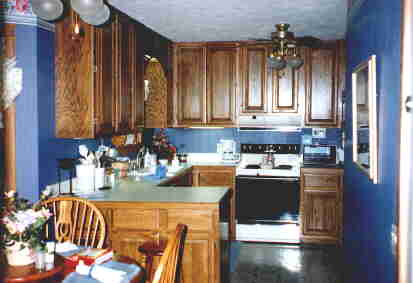 Gorgeous 18'8 X 9'6 kitchen/breakfast nook with solid oak cabinets to ceiling. Dining room is to the right of the stove. This is an older picture - border has been updated.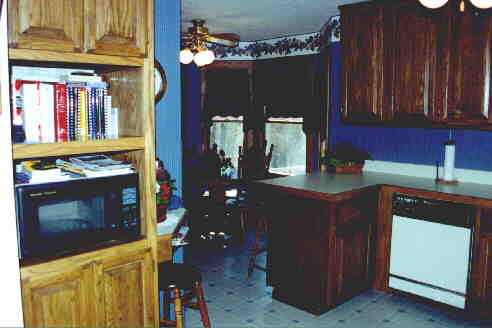 Another view of kitchen - notice the built-in microwave cabinet and corner phone area with barstool. Kitchen cabinets are a medium oak stain - they look different colors in this picture due to shading. Color is accurate in first kitchen picture.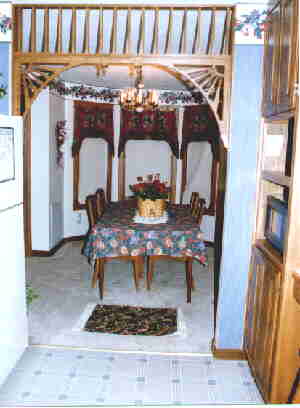 10'8 X 9'5 dining room viewed from kitchen. Bay window with custom curtains.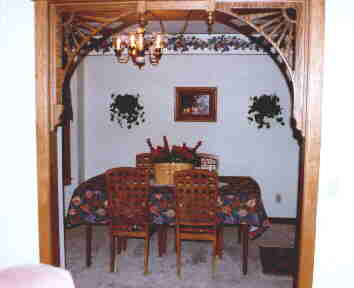 View from living room.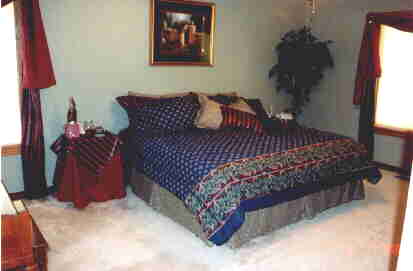 17'3 X 14' Master bedroom with king size bed.


Master Bath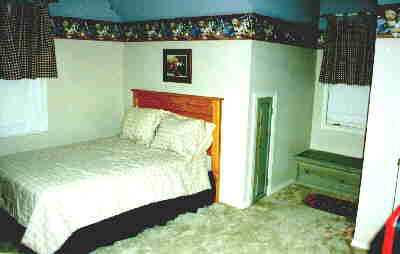 14' X 11'4 Upstairs bedroom. The little door beside the bed leads to a storage area under the dormers - perfect for kids toys! Both bedrooms upstairs have the dormer storage and window seats.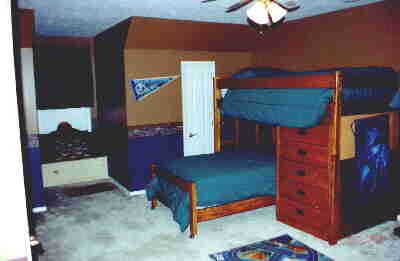 12' X 16'6 Upstairs bedroom.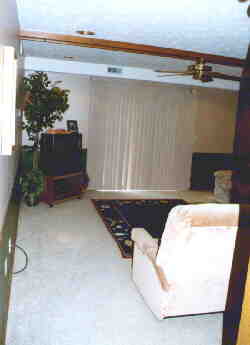 View into the 17' X 14' den downstairs - not all of the room shows in this picture. Blinds go to sliding glass doors to backyard. Gingerbreading in this doorway does not show in this picture.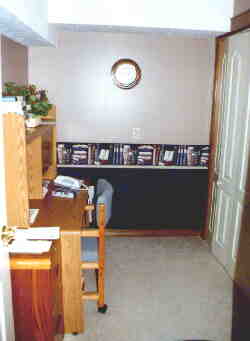 View into office - doors you see on your right go to the large closet. A section of the office does not show - directly to your right as you enter the room, an 8'X 4'2" portion leads to the door to the basement.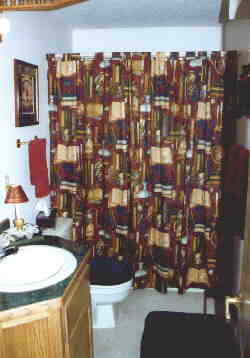 View of lower floor 3rd full bath - gingerbreading above sink barely shows. Custom shower curtain remains with home.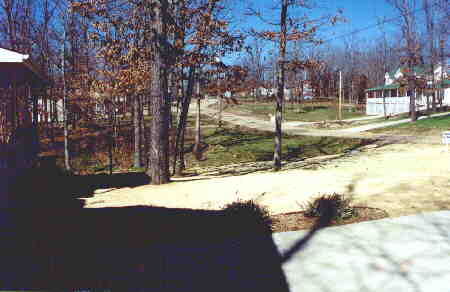 View up the street (away from the cul-de-sac). Wooded area directly next to the house is currently for sale.


Back Yard - 3/4 Acre Lot.

Contact Cheri Williams, Gilbert Realty
870-425-6282.




people have visited.